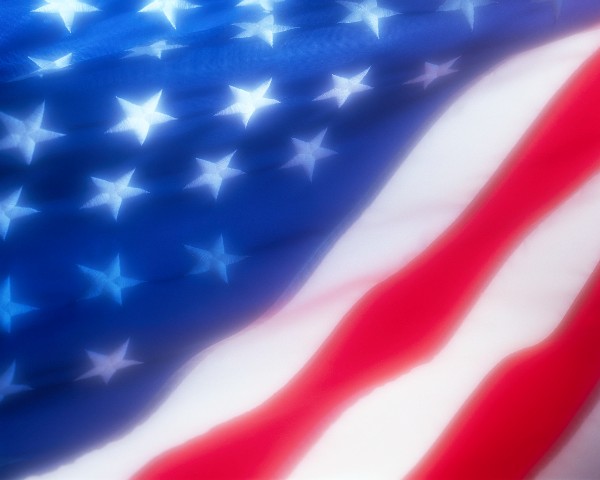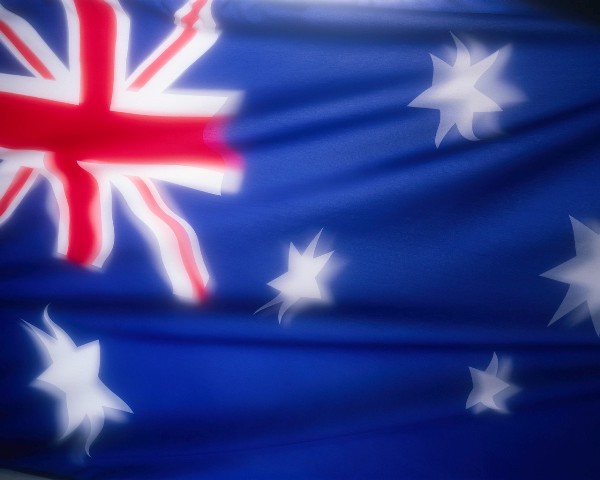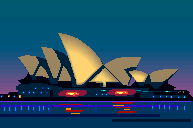 WELCOME TO TRAVELINGOZ .COM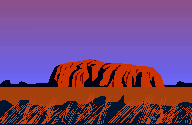 An Australian Travel Tips and Information Web Site.
OUR 14TH YEAR IN 2017!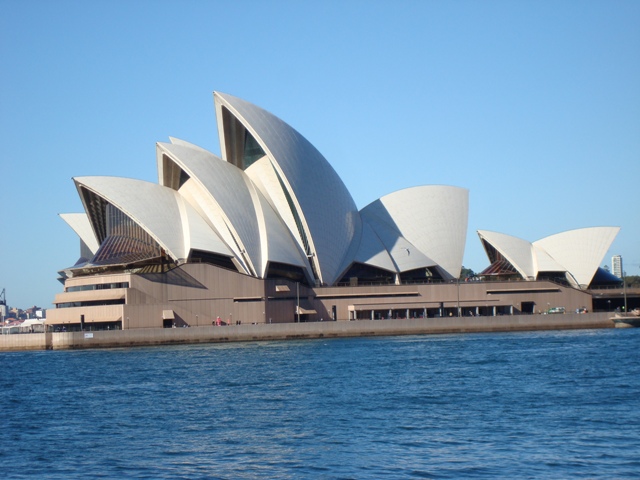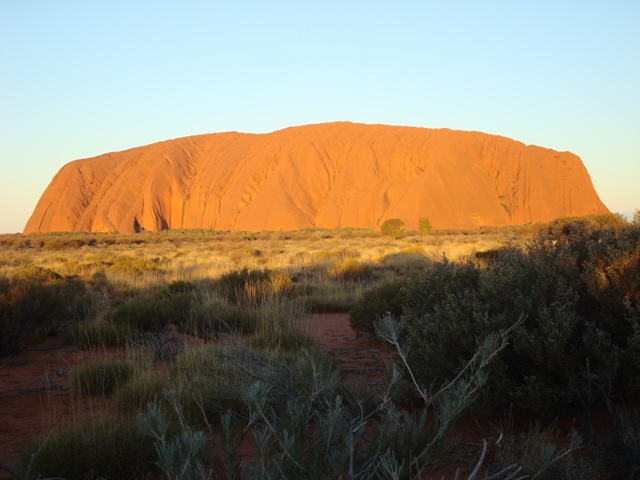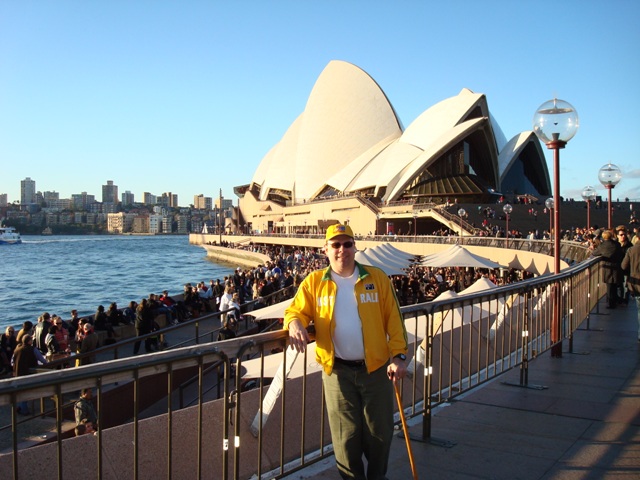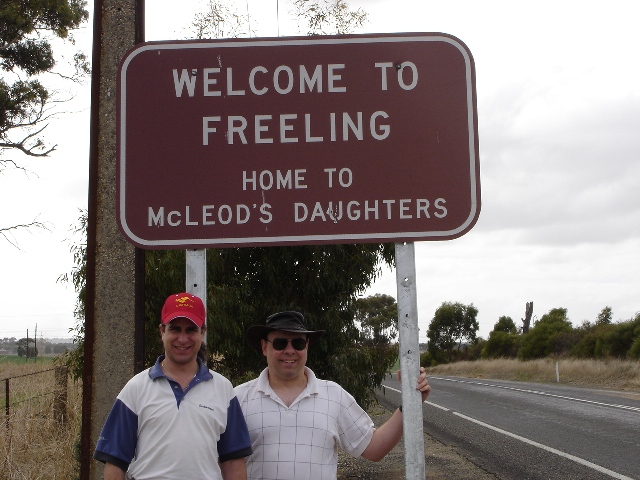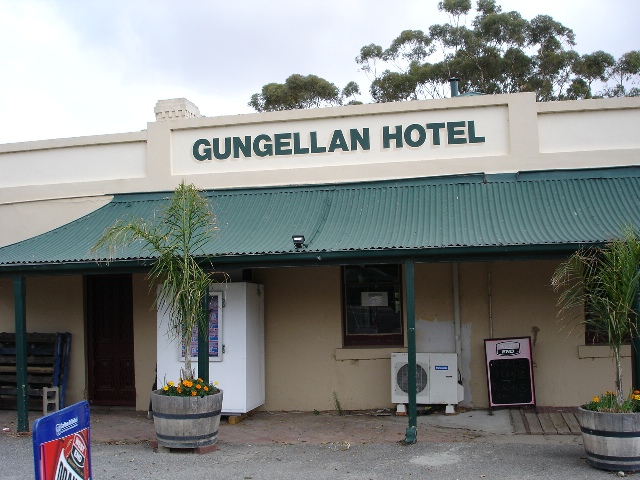 NOTE: For the best performance, make sure your web browser and all related software are updated when using this website.
This website is NOT formatted for mobile browsers. Sorry for the inconvenience.
Welcome to my personal Australia travel web site. My mission for this site is to provide useful information about travel to "the land down under". Including, pictures, videos, stories, tourist information, links that are helpful, and travel tips. Also, to further exchange ideas, information, and relationships about the United States and Australia. If you like to travel to Australia, or have never been and just want to learn more about Australia, my site will be useful to you.
Over the years since 1989, I have been to Australia 10 times. The most recent trip was completed in July, 2010. (Above: That's me in front of the Sydney Opera House in June, 2010. Also above, new pictures I shot of the Opera House and Ayers Rock.) Click here for the 2010 trip pictures.
I have decided to put my knowledge to good use and to share it with others on this web site. Please email me with your comments and suggestions. A little help goes a long way. Please sign my guestbook. You can also send me feedback without using email. Just fill out this form.
Please email me your stories and pictures for publication on my web site. Use the contact page. I would like to hear from you!!
If you plan to take a plane flight, you will want to checkout an excellent article from International Travel News magazine. Click the PDF link further down this page.
Visit our Forum. Feel free to post your comments, threads (topics), or replies. Click the orange button on this page.
I uploaded a camcorder video on YouTube ®. Check it out on this page. Enjoy the video and feel free to subscribe to my videos on YouTube ®. My user name is "TravelingOz". Not sure if there will be others though as I only have one.
At this point in time, I have no set plans to return to Australia. 28 years of doing it may be enough! I am getting older now and I don't get around like I used to. There is also travel expense and travel partners to consider. I have traveled with several over the years! But, you never know, things might change. I will always consider Australia the best travel destination in the world.
Keep checking back as things are always updated on the fly. I will try to keep this site updated as best as I can. Enjoy!
The video below is Bindi Irwin's tribute to her father. A must see.
Below is a video I recorded of The Bushwackers at the 2006 Australian Festival.
I uploaded it to YouTube ® for ease of playing on my website.
Below is the classic Australia Tourism Video.
Below is the new Australia Tourism Video.
Below is the first part of Julia Gillard's speech to Congress. March 9, 2011.
Click the video below for shots of the Sydney Skyline. The best I have ever seen.
Click the video below for great pictures around Sydney.
The Queen Mary 2 enters Sydney Harbor. Tuesday, February 22, 2011.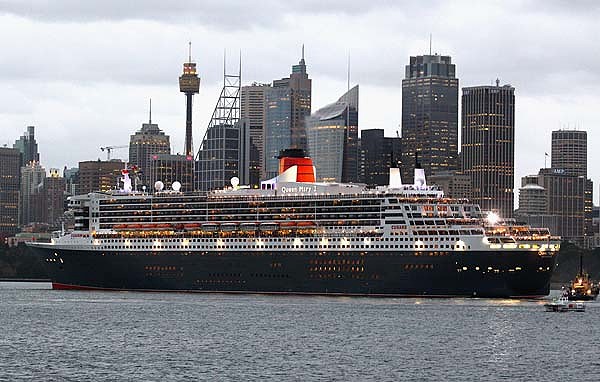 Click on the EarthCam banner below for a live webcam of Sydney.



<< Click for the guestbook. (All messages will be reviewed by the webmaster prior to posting.)

If you plan on taking a plane flight, (Especially a long one to Australia.) checkout this great article from the July, 2007 issue of International Travel News Magazine. Used with the permission of, and credit given to International Travel News (ITN) copyright © 2007. The Discerning Traveler, July, 2007. (PDF) This will open a new window using Adobe Reader.
The December, 2008 issue of Travel and Leisure has a great article on 'Driving in New South Wales". To read it, click here.
The December, 2009 issue of Travel and Leisure has a great article on "The Ultimate Australian Wine Tour". To read it, click here.
Click the links below to play Australian music!
Nomad Mountain Walk East Bunna Jumma Waltzing Matilda Having trouble with the music? Click here.
Current Sydney time. Weather Watch Live Radar.
Coastal Watch - Live streaming web cams on the Australian coast. True Local Australia

Video from ABC News Australia. Click the banner at the left for streaming video including the current news.
Here are quick links to the Embassy of the U.S. Canberra and the Australian Embassy Washington DC for those that need travel or other information.
Australian Internet Cafes from Gnomon Publishing
You may be required to enable pop-ups on this website to view the content below.

Click here to learn more about the Australian Dollar.
Looking for more Australian travel info? Try searching Google from my site.
If you would like to donate US$5.00 to help with the costs to maintain this website, use the PayPal button below this line. No obligation.
Please visit my other web site: The Ultimate Ravioli.com

Visitors since December 1, 2003 Page updated April 22, 2017 03:22:22 PM Top of page Terms and Conditions
Trademarks are copyright to their respective owners. Copyright © 2003-2017 Robert C. Garavaglia, TravelingOz.Com, All rights reserved.